Cosmetic Dentistry in Syosset, NY
---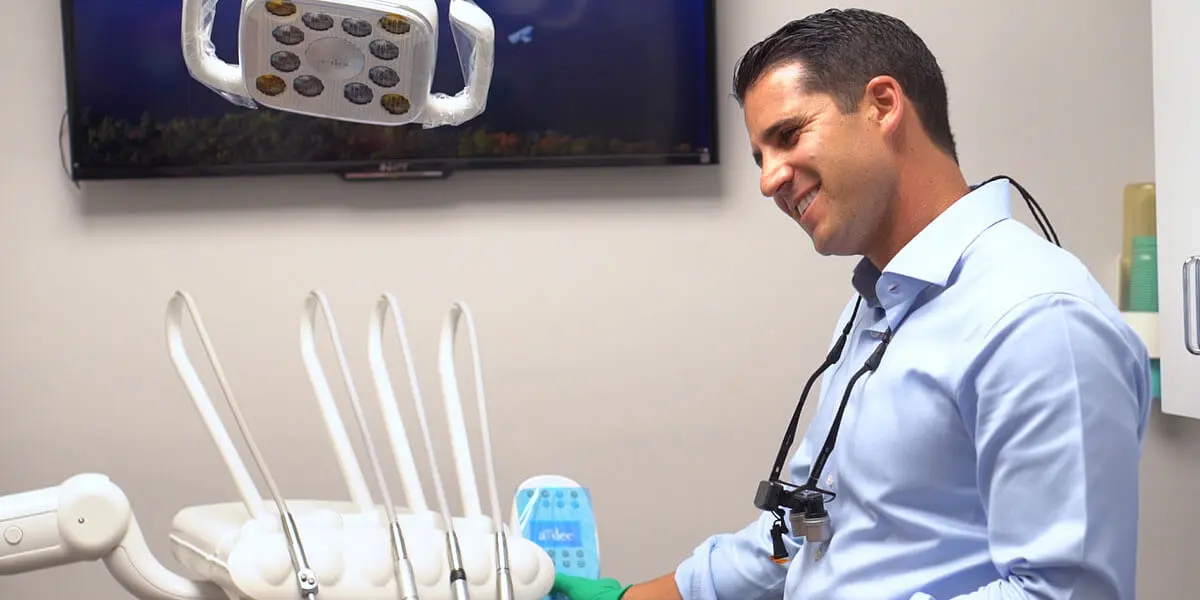 Barkoff Dental provides cosmetic dentistry in Syosset, NY. Call 516-921-1133 to learn more and schedule an appointment.
---
Cosmetic dentistry can transform your smile and improve your confidence! If you're looking for a more radiant, attractive smile, we specialize in cosmetic dentistry, and provide the aesthetic look you want for a more beautiful you.
While we focus on maintaining your great oral health and the full function of your teeth, cosmetic dentistry is our specialty, so you can have the confidence to look your best and smile more often!
Using advanced technology and skilled experience, we can help you visualize and obtain the smile you want. Whether you want veneers, teeth whitening, or a full smile makeover, we can help.
---
Benefits of Cosmetic Dentistry
---
Patients choose to invest in cosmetic dentistry services for many different reasons. For some, it is definitely all about appearance. For others, it is about being able to feel confident when they walk into a room. Whether teeth whitening, Invisalign, veneers, or something else - let's take a look at a few of the benefits of cosmetic dentistry: 
Remove stains from teeth

Protect chipped teeth from chipping more or fracturing 

Improve the shape of your teeth

Replace missing teeth

Enhance your smile

Boost your confidence

Improve your bite and straighten your teeth with Invisalign
Most cosmetic dentistry procedures provide you with long-lasting results so that you can reap these benefits for years to come.
---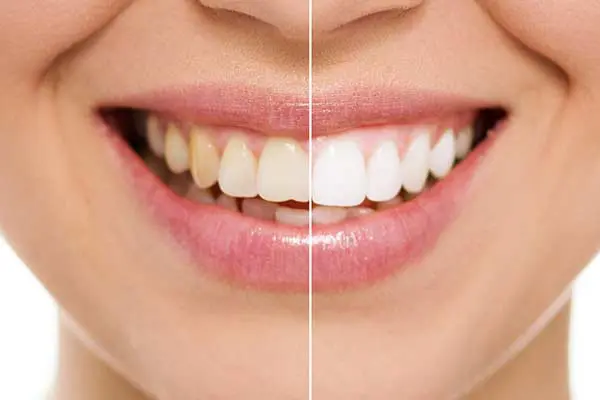 ---
Before and after photo showing teeth whitening
Teeth will naturally lose their brightness over time. Drinking coffee or tea, or using tobacco, as well as certain childhood medications can cause teeth to discolor or darken even faster than normal.
Barkoff Dental uses the Philips Zoom® Whitening system to facilitate the whitening process and allows your dentist to customize aspects of the treatment to the patient's needs.
---
Invisalign® Clear aligner
---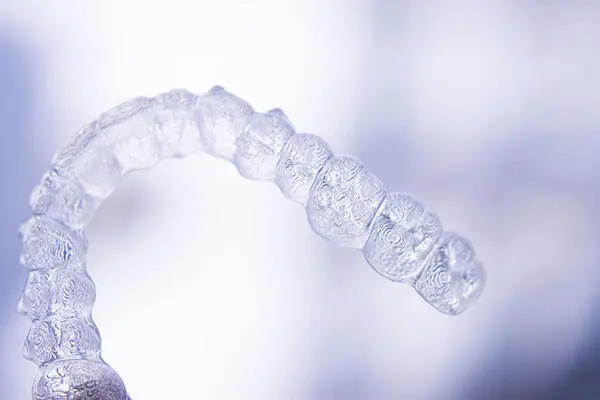 ---
Invisalign® is a comfortable, efficient, and virtually invisible technique for teeth straightening. Using a custom-made series of aligner trays made of smooth and discreet plastic your teeth will gradually and gently shift into place, based on the exact and incremental tooth movements our team will plant for you. There are no metal brackets to attach and no wires to tighten. Instead, you'll simply switch to a new set of aligners approximately every two weeks, until your treatment is complete. 
Invisalign aligners are removable when you eat, and easy to keep clean while maintaining your own, regular dental hygiene. So, you'll achieve a great smile with little interference in your daily life. And, most people won't even know that you're straightening your teeth!
---
Veneers Porcelain veneers
---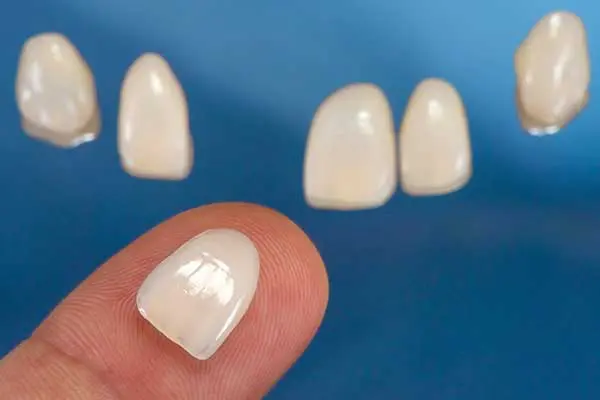 ---
Porcelain veneers are thin pieces of porcelain that recreate the natural appearance of teeth. Durable and attractive, they can disguise cracks, chips, discoloration, and correct gaps in teeth. To place a veneer, a thin layer of the original tooth enamel must be removed. Afterward, an adhesive layer is placed between the prepared tooth and the veneer. The adhesive is hardened with the use of a specialized curing light, for a fast, beautiful new look. Veneers are long-lasting and stain resistant.
---
Cosmetic Bonding Tooth shade guide being held up to teeth
---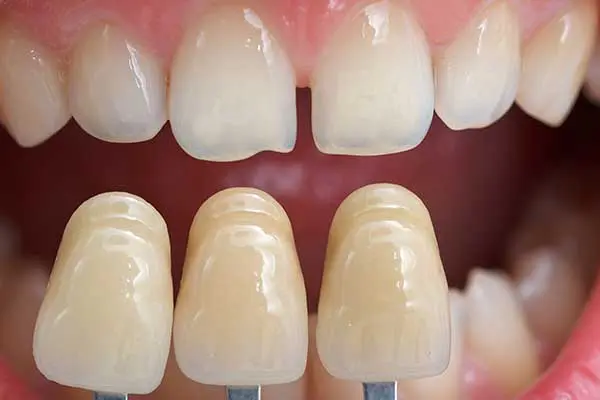 ---
Like veneers, cosmetic bonding can be used to improve the appearance of your teeth or a single tooth. Cosmetic bonding fills or restores teeth using a tooth-colored material in order to improve appearance. In order to bond a tooth, composite material is added to the tooth structure to adjust the size, shape, or color of the existing tooth.
Cosmetic bonding is an efficient, economical, and simple technique to make your smile look its best.
---
Used to minimize or eliminate dental stains, spots, and yellowing, this process removes a very thin layer of the tooth enamel to create a more attractive, fresher, and whiter smile.
We can also provide Cosmetic Services such as:
Crowns
Bridges
Dental Implants
To schedule an appointment or discuss cosmetic dentistry services, reach out to us at Barkoff Dental, today!
---
Cosmetic Services May Also Include:
---
---
Frequently Asked Questions
---
Does dental insurance cover cosmetic procedures?
---
Generally, no. Most dental insurances do not cover cosmetic treatment. They are viewed as elective procedures and are therefore excluded from plans. However, every policy is different so be sure to check your coverage. 
---
Why should I use professional teeth whitening instead of an over-the-counter product?
---
Simply put, professional teeth whitening works more quickly and more effectively than over-the-counter products. OTC whitening products can also cause irritation to the teeth and gums, or even degrade tooth enamel over time.
---
Are teeth whitening treatments painful?
---
No. Teeth whitening treatments themselves are not painful. Some patients do experience some discomfort due to sensitivity after the procedure. This is temporary and will subside anywhere from a couple of hours to a couple of days following. 
What is better for my smile, veneers, or cosmetic bonding?
---
Choosing between veneers and cosmetic bonding depends on both the needs of your individual smile, cost parameters, and the type of smile-improvement you're seeking. While veneers are long-lasting and resistant to stains, cosmetic bonding is a faster, more economical solution that works particularly well for front teeth. However, it can stain over time based on food and beverage consumption.
How long do porcelain veneers last?
---
On average, porcelain veneers last about 10 to 15 years before needing to be replaced. The better you care for your veneers and your overall oral health, the longer they will last. 
Is Invisalign as effective as traditional braces?
---
When worn as intended (at least 20 to 22 hours every day), Invisalign can work just as well - if not better - than traditional braces. For mild to moderate orthodontic needs, these clear aligners are an ideal choice due to their level of comfort and convenience.
How long do Invisalign treatments last?
---
It depends on the extent of your treatment. Aligning a few teeth may allow you to finish treatment in about 6 months. But, if you need to align most or all of your teeth or correct a problem with your bite, treatment may take 18-24 months on average.
I'm an adult – am I too old to use Invisalign to straighten my teeth?
---
Invisalign is an unobtrusive, discreet, and comfortable solution to straighten the teeth of patients of any age. Unless you have a specific straightening need that requires traditional metal or ceramic braces, Invisalign is an excellent solution that works well by exerting a slow pressure on your teeth through a series of custom clear plastic aligners.