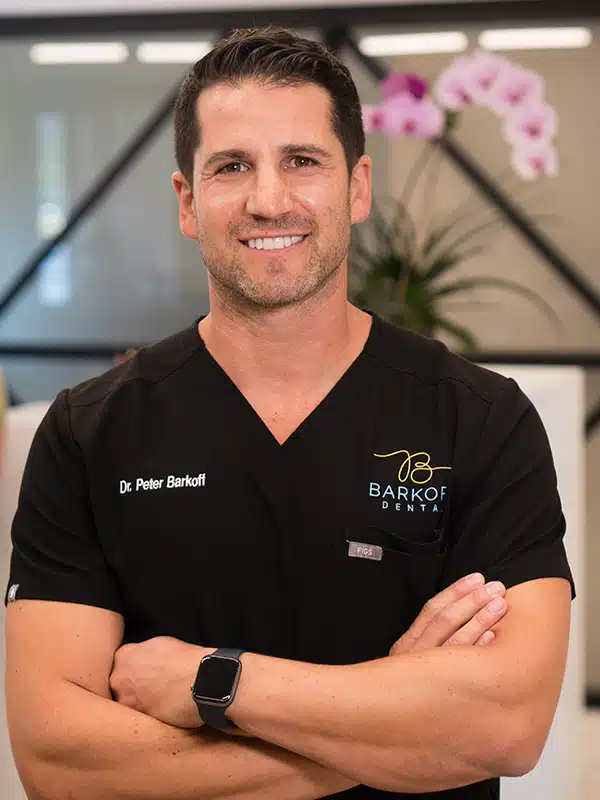 ---
---
Dr. Barkoff earned bachelor degree at Penn State University and his DDS degree at the NYU College of Dentistry. He then completed his residency at the VA Medical Center in Northport, NY. There, he received extensive training in prosthetic and implant dentistry. He is passionate about continuing education, having completed hundreds of hours of CE in implant and prosthetic driven training courses. He is always incorporating the latest techniques and equipment into the office, striving to continue to deliver the most cutting edge dentistry for his patients. He is a member of the American Dental Association, the New York State Dental Association, the Nassau County Dental Society, and the International Dental Implant Association. In his spare time, Dr. Barkoff focuses on health and fitness and enjoys spending time with his wife and three sons.
---
Dr. Barkoff's Biography
---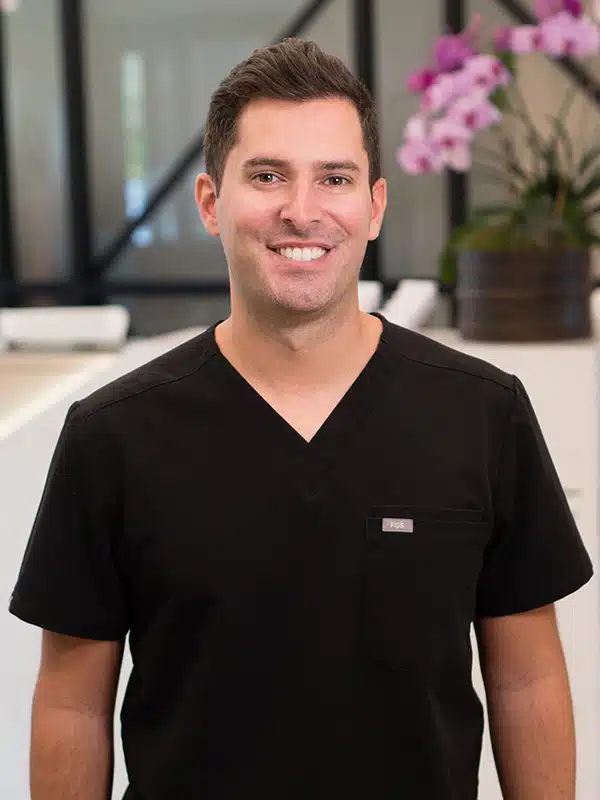 ---
---
Dr. Nicholas Famigletti was born and raised in Nassau County, New York. Dr. Famigletti obtained his Bachelor's in Science from Hofstra University and his Master's Degree from Adelphi University. Pursuing his love for medicine and dentistry, Dr. Famigletti completed his Dental Education at Tufts University School of Dental Medicine in 2020.
---
Dr. Famigletti's Biography
---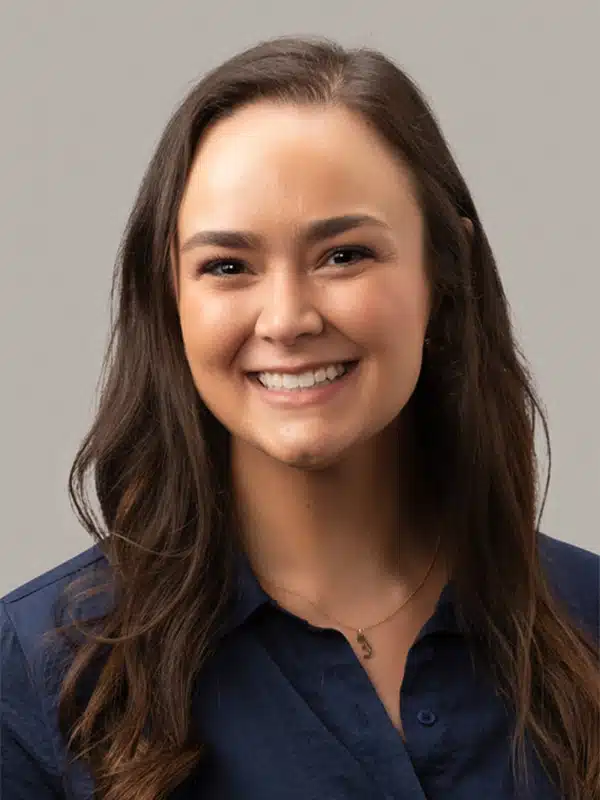 ---
---
Dr. Jacqueline Kreckel graduated from The University at Buffalo with a B.A. in Art History. After completing her undergraduate career, Dr. Kreckel was an assistant for Dr. Barkoff! Taking what she had learned Dr. Kreckel continued her education at UB, where she completed her degree in dentistry.
---
Dr. Kreckel's Biography
---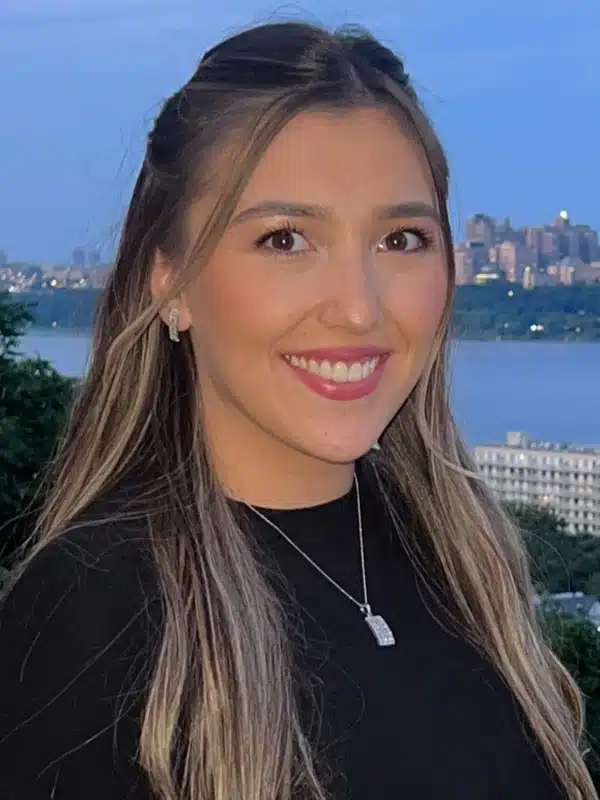 ---
---
Dr. Frozahn Khwaja is a native Long Islander, graduating with a B.S. in Interdisciplinary Biology from Stony Brook University. She further honed her skills at NYU College of Dentistry, where she was part of the Endodontics Honor Society. Her research in Dental Fear earned her honors, showcasing her compassionate patient care approach.
---
Dr. Khwaja's Biography
---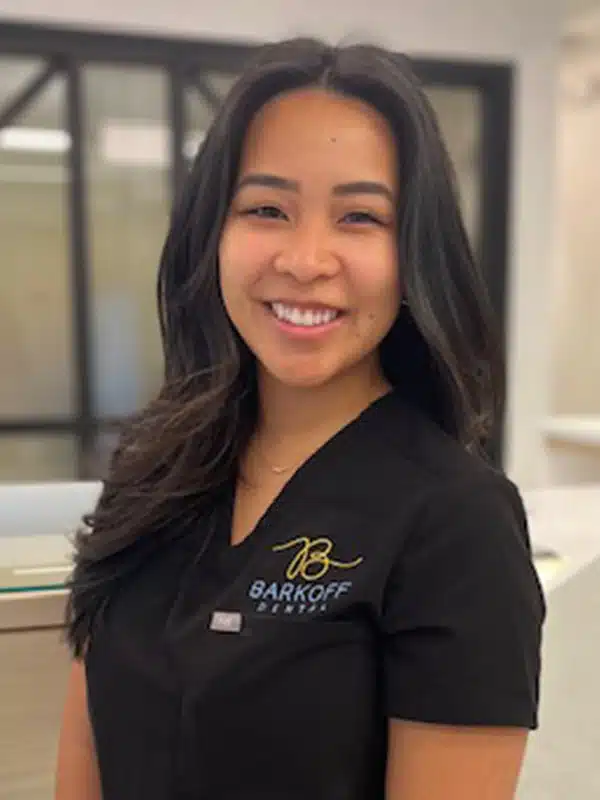 ---
---
Dr. Ashley Mae Jimenez earned her Bachelor of Science at the University of Scranton. She returned to her Upstate NY roots and attended the University at Buffalo for her Doctor of Dental Surgery.
---
Dr. Jimenez's Biography
---
The Team
---
According to Dr. Barkoff, "There is no better feeling in the world than being able to help people every day. Being able to give patients that smile they have always wanted, fix that imperfection they have always hated, or take away that tooth pain that has been keeping them up all night is truly an amazing feeling for me.
Dentistry offers me the ability to treat patients daily, improve their health, and do so with my own two hands. One of the greatest things about dentistry is that I get to spend time with so many of my patients, getting to know them and their families. In our office, we take pride in providing an unparalleled patient experience and really making patients feel like family."
This quote truly embodies the spirit of our practice. Our unique, hand picked team is dedicated to making each patient feel at home. We are genuinely invested in our patients' health and happiness, and we go out of our way to help each person feel comfortable.
---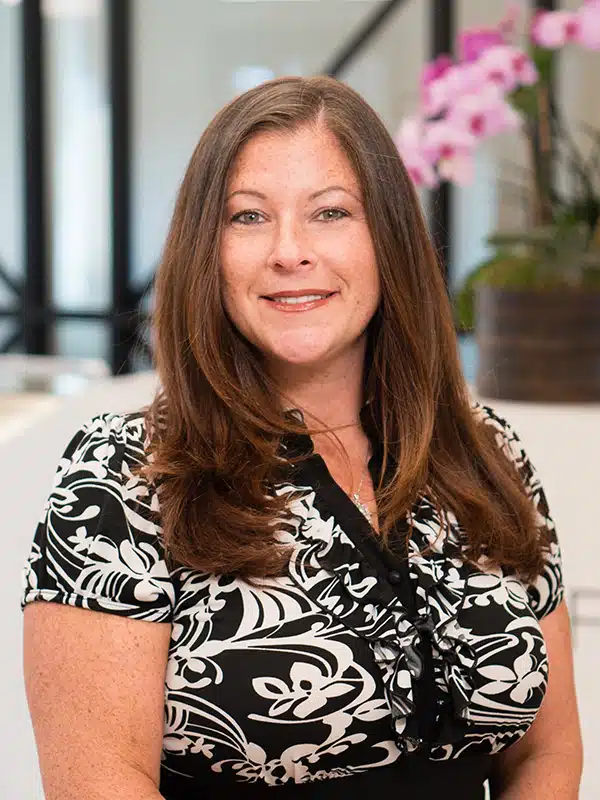 ---
Andrea
Office Manager / Financial Coordinator
---
I make sure our office runs like a well-oiled machine, from taking care of accounts and insurance processing to scheduling appointments. I love the relationships I have with our patients. Getting to know a little bit about them each time they visit goes a long way to make our office feel like family. I enjoy coming to work every day because Dr. Barkoff and the rest of my team are passionate about dentistry, and it shows throughout our office. We all take exceptional care of our patients.
I live with my amazing husband and our five kids. We don't have very much spare time, but when we do, we love going out to dinner or just relaxing on the beach together.
---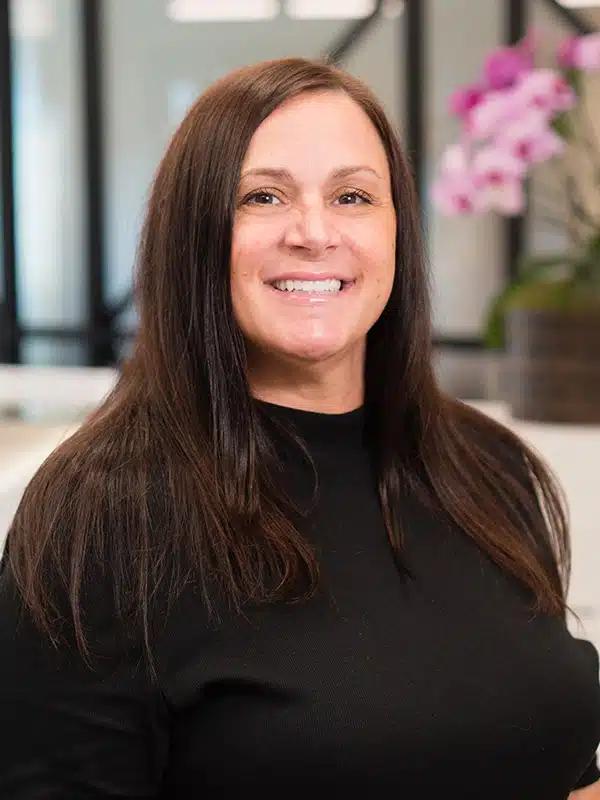 Nicole
Treatment Coordinator
---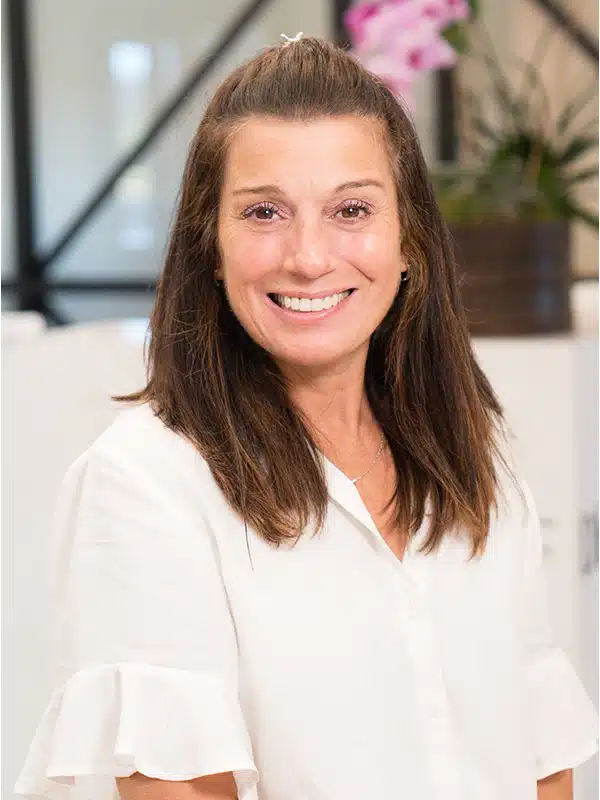 Amy
Patient Coordinator
---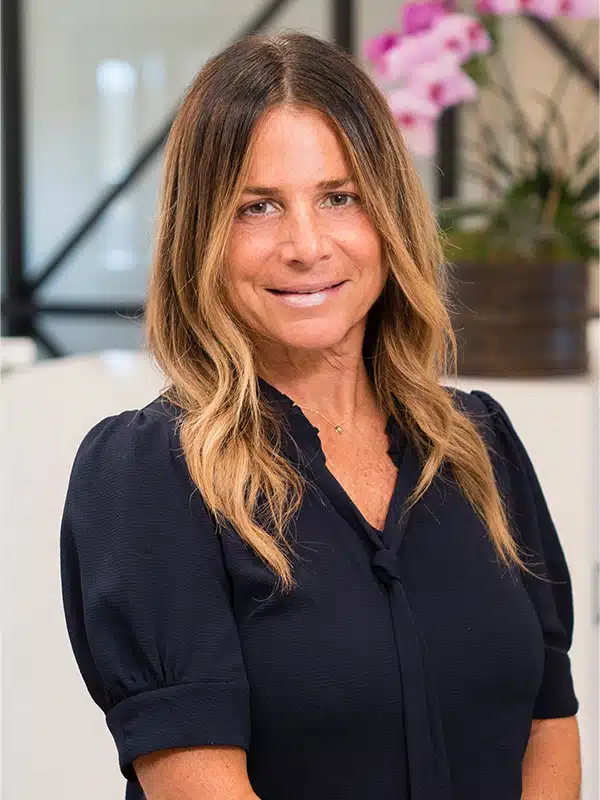 Maria
Patient Coordinator
---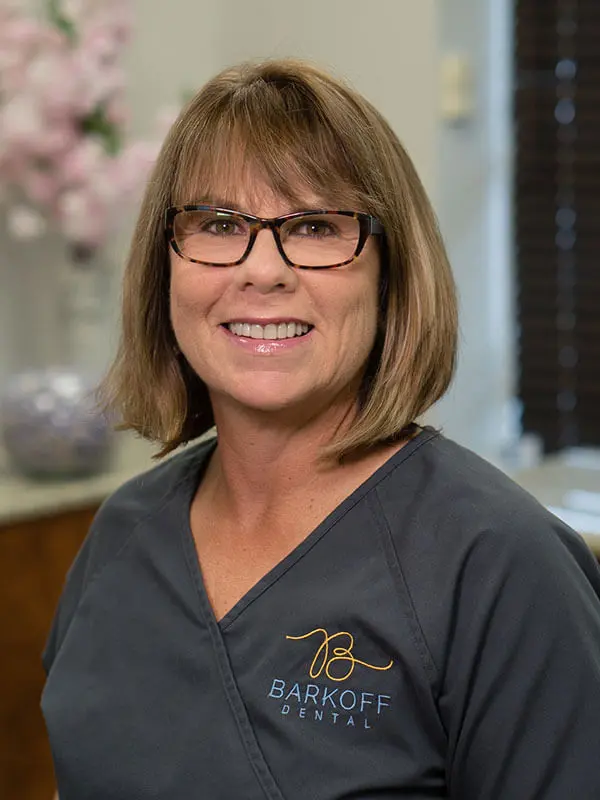 Kathleen
DENTAL HYGIENIST
---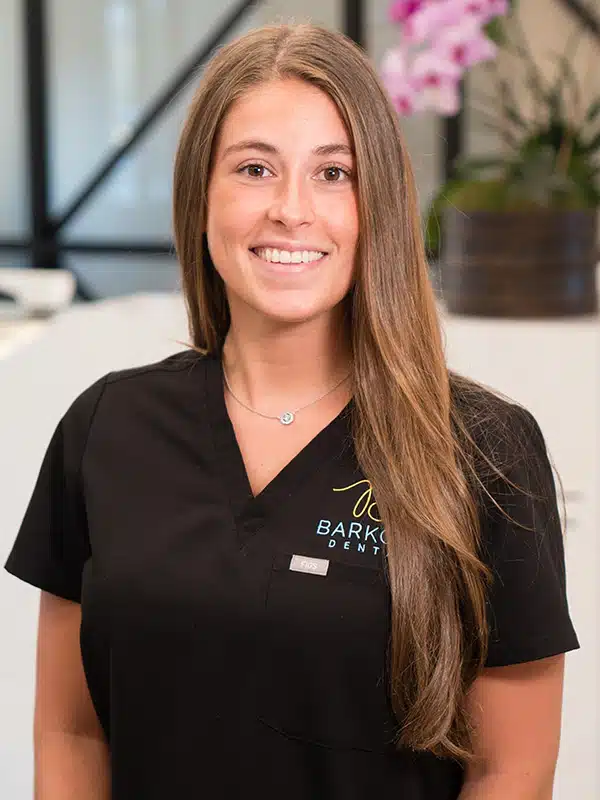 Diana
DENTAL HYGIENIST
---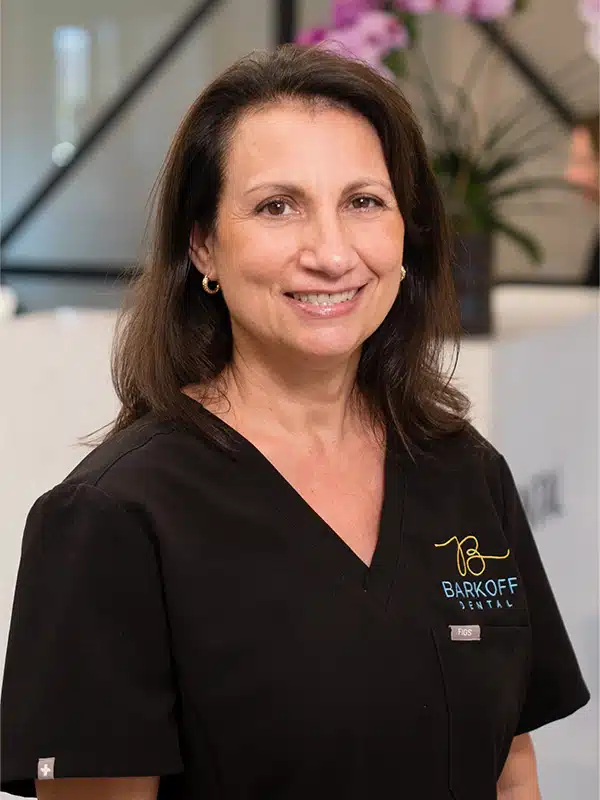 Tina
DENTAL HYGIENIST
---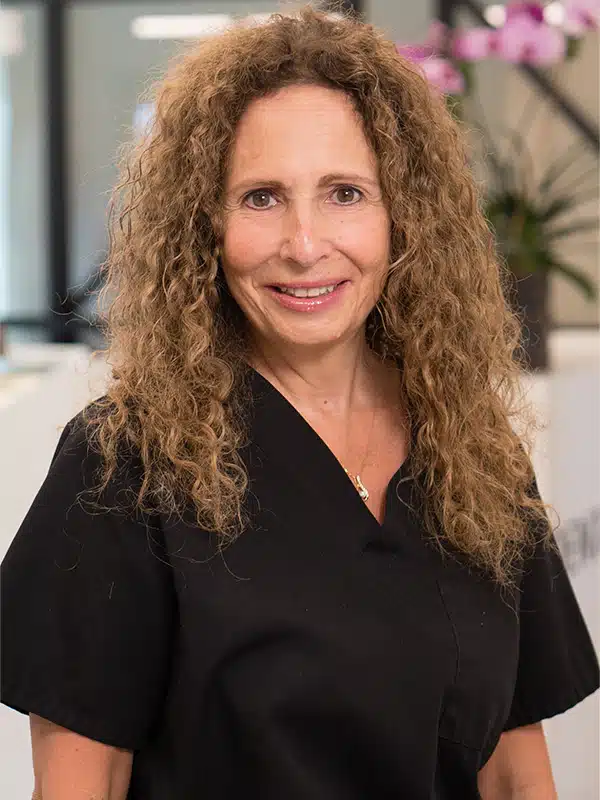 Arlene
DENTAL HYGIENIST
---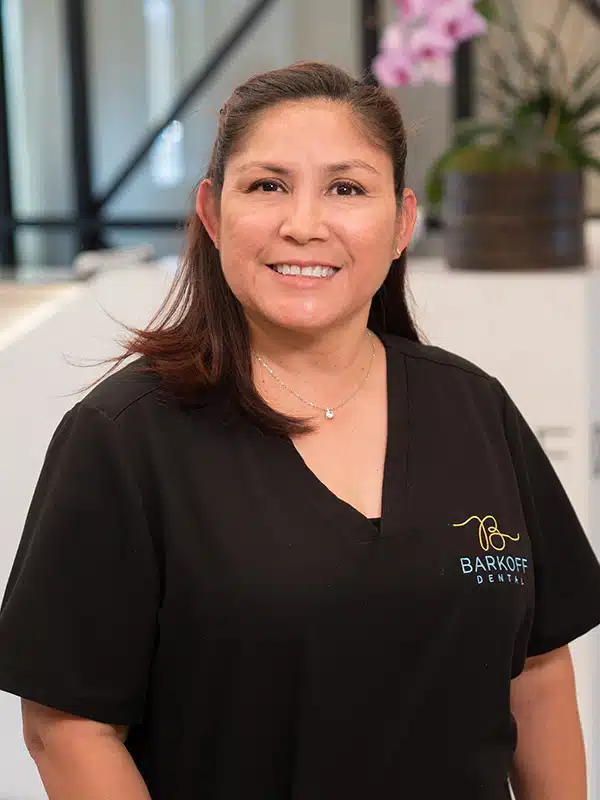 Sonia
Assistant
---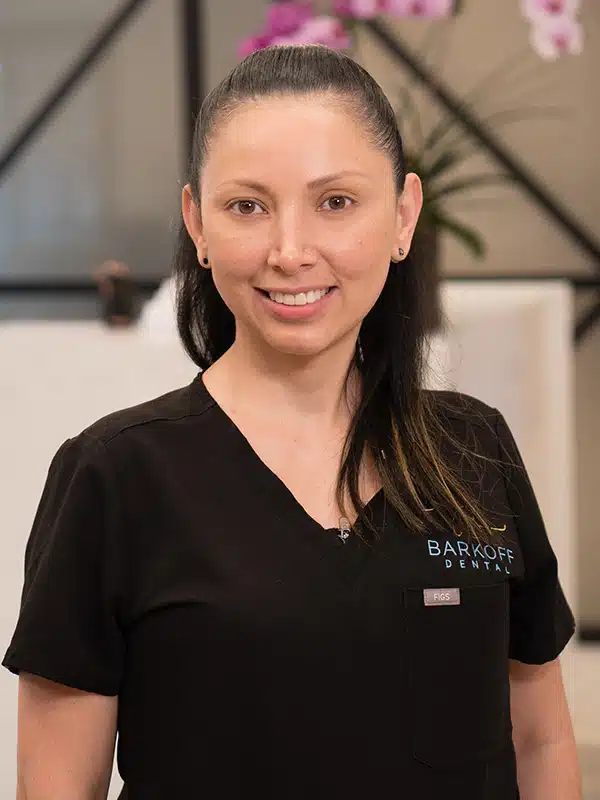 Yency
Assistant
---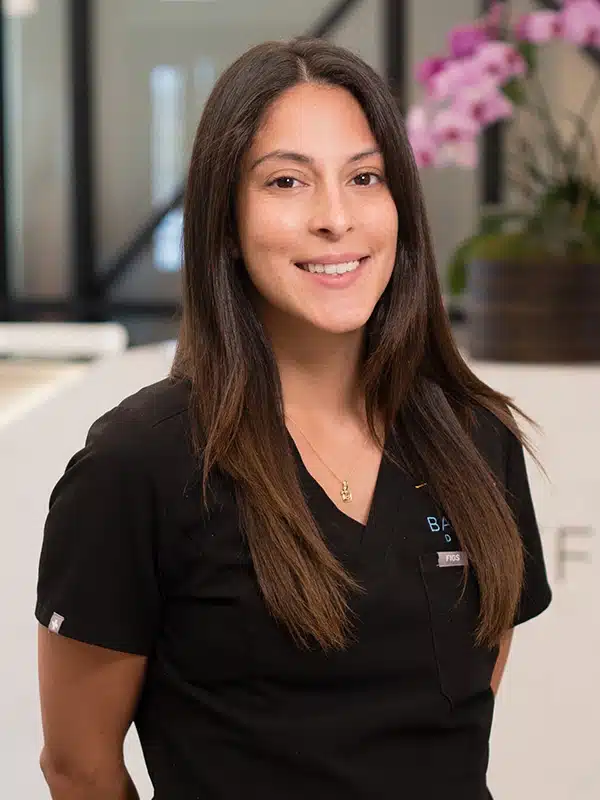 Lizzy
Assistant
---
---