Invisalign in Woodbury, NY
---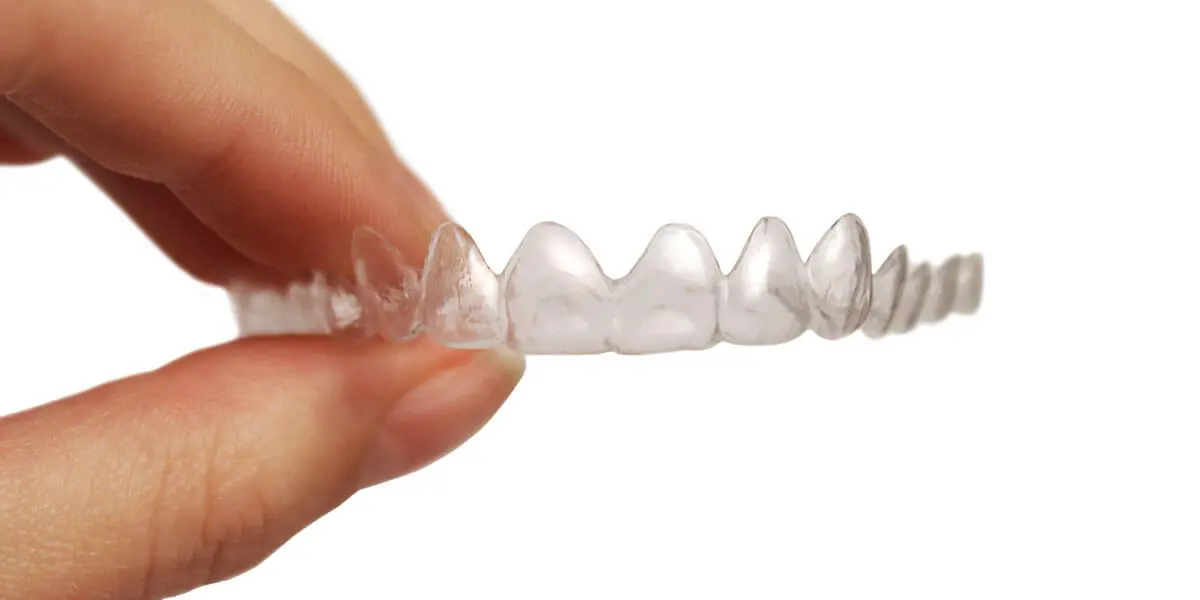 ---
At Barkoff Dental, we are proud to be a certified Invisalign provider in Woodbury, NY. Call 516-921-1133 to schedule your appointment!
For more than a century, metal braces were considered the treatment of choice for straightening teeth. Braces are still tremendously popular today, but more and more patients and dentists are choosing Invisalign instead. "The clear alternative to braces" gently shifts teeth into position through a series of clear, smooth, medical grade aligners.
---
What Is Invisalign?
---
Rather than attached brackets and wires, Invisalign depends on customized, removable aligners. You will wear each set of aligners for 20-22 hours per day for two weeks, or as instructed, and then switch to the next set at home. You will visit us just once every 6 to 8 weeks so that we can monitor your progress. Total treatment time is typically 9 to 15 months, but this may vary depending on the specifics of your case.
---
3-D Modeling
---
The first step in Invisalign treatment is creating a 3-D digital model of your existing smile. We will then morph the model to show you what you can expect from each phase of treatment, as well as the final results. When you are happy with the design, we will use the model to create your personalized series of aligners.
---
Aesthetics and Comfort
---
Although no one likes to admit it, first impressions truly matter. Many people are uncomfortable with the idea of flashing a mouthful of metal on a first date or at an important client meeting. Invisalign's clear aligners are nearly invisible, allowing you to smile and laugh with confidence.
Invisalign is far more comfortable than braces. Metal braces tend to scratch and poke the cheeks, gums, and tongue, and adjustments can be frankly painfully. Invisalign has no sharp edges, and the aligners induce gentle movement in the teeth.
---
Daily Life
---
Braces put your dentist in control. We place them, adjust them, and ultimately remove them. If you have an emergency such as a popped wire or a loose bracket, you must come in for an emergency visit. You cannot eat numerous foods, including popcorn and whole apples, and you will need to learn a new way of caring for your teeth.
Invisalign puts YOU in control. We place attachments on your teeth and teach you how to use your aligners, and then it is up to you. Eating your favorite foods and performing oral hygiene are easy, as you can simply remove your aligners as needed or desired. When it is time to change aligners, you will take out the old aligners and put in the new set. We will closely follow your progress, but your treatment is largely in your hands.
---
Cost Considerations
---
Although at one time, Invisalign was significantly costlier than braces, this is no longer always true. You must add the price of any cosmetic upgrades such as clear brackets or colored metal to the base cost of braces, as well as charges for all adjustments and emergency appointments. Invisalign uses a transparent, all-inclusive pricing model that includes office visits as well as aligners.
Dental insurance is complex, but many plans do offer orthodontic coverage.  Our experienced office staff at Barkoff Dental will help you understand your dental plan and maximize any coverage you may have to help supplement your out of pocket costs.
Call Barkoff Dental at 516-921-1133 to schedule your appointment!
---

---

---