Dental Technology in Syosset, NY
---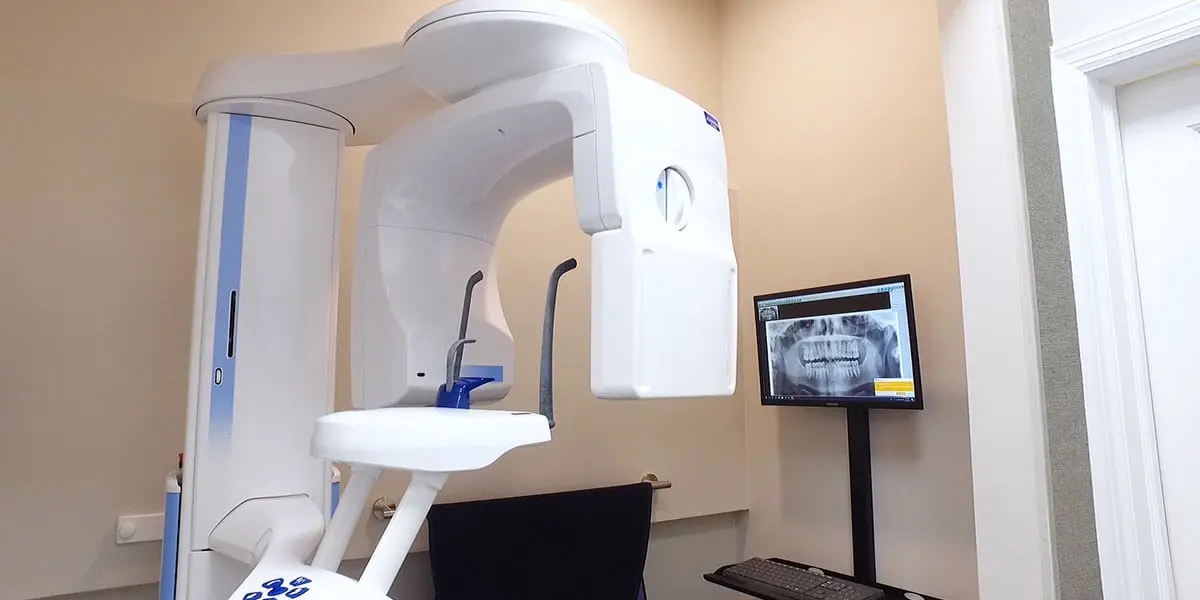 ---
At Barkoff Dental, we are proud to use cutting-edge dental technology in our Syosset, NY practice. Call 516-921-1133 to schedule your appointment!
Dental technology has evolved rapidly in the past few years, making modern dentistry easier, faster, safer, and better than ever before. Here are a few state of the art technologies that we use every day.
Digital X-Rays
---
We are proud to provide digital X-ray technology. Digital X-rays include several advanced imaging options designed to help us get a better look at your teeth. They save time, provide clearer images, and expose you to less radiation than traditional X-rays.
---
Intraoral Camera
---
While digital X-rays provide vital information, they do not tell the whole story. An intraoral camera lets us view the inside of your mouth in remarkable detail, exposing excessive wear, cracked teeth, plaque deposits, and even cavities that are right next to fillings. Discovering oral problems in their earliest stages lets us provide minimally invasive, cost-effective care.
Our intraoral camera is only about the size of the mirror we use during cleaning appointments. We broadcast all the photos it takes onto a chairside monitor, making it easy for us to explain exactly what is going on in your mouth.
---
Digital CT Imaging
---
Digital CT 3D imaging offers quick, comfortable, and effective dental imaging for the most precise dental health diagnosis and treatment planning possible. Digital CT 3D imaging is often used for:
Dental implants (including dental implant 3D planning)

Wisdom teeth extraction

Impactions

TMJ treatment

Airway assessments

Root Canals

Full facial and jaw imaging
Benefits for patients include:
Time savings: One 20-second scan provides enough data for a complete diagnosis

A safer diagnosis with less radiation

Increased comfort: patients are seated in an open environment with plenty of space

Cost-effectiveness

Easy data sharing between the dentist and the patient
---
Indentafi Oral Cancer Screening System
---
Using a pair of special multi-wavelength filtered glasses, we will examine your oral tissues first in concentrated white light and then through a violet filter. An amber filter is used to confirm any suspected abnormalities. If suspicious tissue is confirmed, a biopsy is generally the next step.
---
Guided Implant Placement
---
We use 3-D scanning and virtual treatment planning to create an individualized surgical guide for each patient's dental implant placement. This ensures that every implant is precisely placed and positioned for optimal function, aesthetics, and longevity.
---
CEREC Same Day Crowns
---
Thanks to CEREC technology, we can now create high-quality, all-porcelain crowns in a single visit. No more wearing an uncomfortable temporary crown or coming back for a second appointment. We will prepare your tooth, take digital impressions, and mill your new crown all in the same appointment.
---
Digital Impressions
---
No one likes goopy traditional impressions. Fortunately, the latest digital technology allows us to take highly accurate digital impressions instead. Our digital impression scanner uses optical technology to capture the structure of your teeth and gums, resulting in a more comfortable patient experience. In just two to three minutes, you and your dentist will be able to see a perfect 3D impression of your teeth and soft tissue structures. Digital impressions can be used for any restorative treatment, including crowns, veneers, inlays/onlays, bridges, implants, and orthodontic treatments.
Call Barkoff Dental at 516-921-1133 to schedule your appointment!